Why on earth would I buy a glass pear (.47 cents) with a grape motif on it, you ask?
Because I thought it would be cute as a windowsill terrarium.

Don't you agree?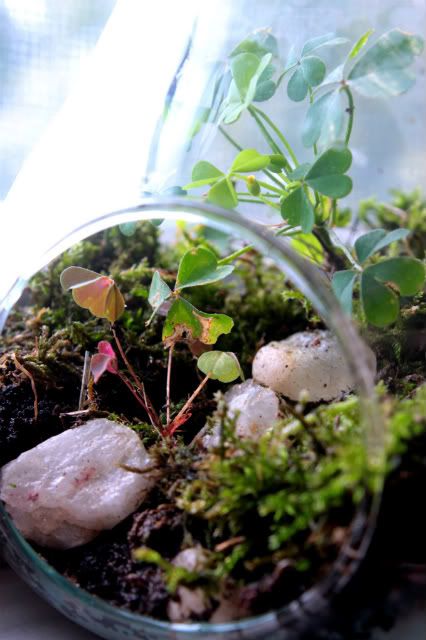 For the terrarium, I washed it and pulled off the grape decorative sticker. Then gathered small rocks, placed them in the bottom and added soil that I saved from a plant that
I killed
died. (I had Trae put the soil in with a spoon which he loved doing.) I dug up some little weeds that were growing in some of my flower pots and planted them in the terrarium. I also pulled up some moss off the ground, placed it on top of the soil and added a few more rocks for decoration. Instant nature.
************
And
since thrifting isn't all about what I like, I found this brand new shirt for Trae man kanski for 3 bucks. Did you know that some of your favorite retail stores donate their clearance items to Thrift shops? It's true.
More next week.
Have a good weekend!
Linking to
Funky Junk